Welcome to the Narimasu Alumni Association website!
Dear Dragons:
The Narimasu High School Alumni Directory, Eighth Edition was published and mailed December 31, 2013 to all Narimasu Alumni Association members. The 120-page Directory, one our association's most tangible membership services, is published in every odd-numbered year. Among its features are
a larger 8 l/2" x 11" format that is easier to read (for our aging eyes)
an Introduction that includes: an acknowledgements and leadership recognition page, the school history, and the Narimasu Alumni Association history and timeline
an alphabetical index containing all alumni by high school last name, complete address, phone number, e-mail address and membership designation
a geographic index organized by state and city to find those who live close to one another
a class year index organized by ascending year with an alphabetical list of classmate names and an "In Memoriam" section listing all classmates we've lost over the years. 
A lot has changed since the first directory was published in the 1990s:
Many classes have celebrated their 50th Anniversary (a 50th reunion celebration is currently being planned for the Class of 1964 in San Antonio May 12-16, 2014
Our numbers have gradually diminished (documented in the "In Memoriam" section)
We share news and tidbits instantly via e-mail and Facebook.
a geographic index organized by state and city to find those who live close to one another
The Narimasu Alumni Association  Web site – www.narimasu.org – is a treasure trove of the history of Narimasu High School.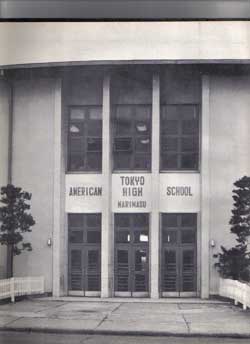 Members of the Narimasu Alumni Association are entitled to the directory, free of charge. Nonmember alumni may purchase it at $30, but we hope you will choose to become a NAA member instead (see membership application at this link).  That way you will be supporting the only organization whose mission is to preserve the history of Narimasu High School and to promote the communication and networking among Narimasu alumni. You will also receive all other incredible membership benefits and services
Sincerely,

Deana Dempsey Deck '56 President, NAA
Cheers -dd
Deana Deck, President
A Reunion in San Antonio ?? See the 'Reunion Section' for detais.