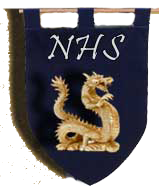 Earnest L. Greene
Narimasu High School Class of '52
Branch and dates of service: Army, September 1956 to September 1977
Two tours in Vietnam–Asst S-3 125th Sig Bn.(Feb-Aug 67), CO 518th Sig
Co (RRUHF) (Aug 67-Feb 68). XO 63d Ord Bn(Aug 71-Mar 72).
Tour in Germany (Jan 61-Dec 64) 7th USA Signal Support Gp
Tour in Naples, Italy(Mar 68-Jun 71) CINCSOUTH
Tour at Ft. Bragg (Apr 72-Sep 77) XO 50th Sig Bn. S-3 35th Sig Gp, SC Advisor
to NC Guard
Taught JROTC Dothan HS Dothan, AL (Jan 80-0ct 94)
Retired Oct 94
U. S. Army 1956-94
Highest rank: LTC
Awards and decorations: BSM, JCM, ARCM, NDSM, RVNCM, RVNSM
Most memorable military Experience: Company Commander 518th Signal Co. with 380 men and 18 Lieutenant's working under me. All Lieutenant's were excellent. Best six months that I spent in the military.