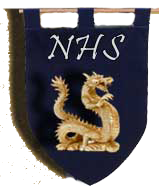 Floyd Deal
Narimasu High School Class of '68
Killed in Vietnam April 7, 1969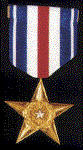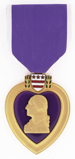 SGT – Army – Regular
173rd Airborne Brigade
18 year old Single, Caucasian, Male
Born on Jul 17 1950
From GLOBE, ARIZONA
Length of service 1 year.
His tour of duty began on Feb 03 1969
Casualty was on Apr 07 1969
in LAM DONG, SOUTH VIETNAM
HOSTILE, GROUND CASUALTY
GUN, SMALL ARMS FIRE
Body was recovered
Religion
PROTESTANT
Panel 27W – – Line 29

Awards and decorations: Air Force Commendation Medal with one Oak Leaf Cluster, Air Force Outstanding Unit Award with one Oak Leaf Cluster, Vietnam Service Medal, Republic of Vietnam Campaign Medal, National Defense Service Medal, AF Good Conduct Medal with 4 Oak Leaf Clusters, AF Longevity Service Award with 4 Oak Leaf Clusters.
I will never forget that morning, I had my baseball uniform on walking out the front door going to play a double header. Up the walk came the General and the Chaplain. They asked me to go back inside, I refused, I knew then that the one person who loved me unconditionally was no longer in my life. Floyd was KIA. You see, I had to play ball that day, that's where Floyd would want me.
When we were small and my dad would call and say he was coming to see us. I would wait all day but he would never show. I would cry and say dad doesn't love us. Floyd would take me by the hand and say, I love you. Lets go throw the ball around. Then there I was, in center field playing ball the way he taught me. The loneliest center fielder in the world, with tears in my eyes
When Margie Kaizawa and I went to Drake Hospital to talk to some of his platoon that were wounded, they told us a story, How they got caught in an ambush, some of Floyd's fellow soldiers were wounded. Floyd, being the corpsman, couldn't leave them there so he went back in. He didn't make it out.
Floyd was selfless that way. There are many stories where I would get into trouble and Floyd was always there, always taking care of his little brother. He taught me so much about life. About defending myself. Most of all he taught me about courage and strength.
For 30 years I carried with me a lot of anger, and resentment. I ended up in places where few would even read about. In those places I ran across many Viet Nam vets. They to had a void in them, an anger and fear they couldn't control. It was the dark side of life where we existed. The under belly. Those vets, like myself, had their innocence taken from them. Something we couldn't get back. The pain was very great. We shared that pain. Me talking about Floyd, them talking about their loved ones.
Then something amazing happened on this journey. I was traveling down the East coast and I called my medicine woman and explained I had to go to the wall. She said "yes, its time". She came picked me up, along with her husband who was a vet himself. You see, I had put off going to the wall for along time. I used Floyd's death to act out in very selfish ways. It was time for me to ask for forgiveness.
I will never forget that day. It was much like that day in center field. When I saw Floyd's name, the tears came, the pain came. and the healing came. While asking for forgiveness a calm came over me, like Floyd was smiling at me, like he touched me and said, "I love you little brother". It's been along hard journey. It's time to let it go. On the walk away from the Wall, I turned and looked back. I could see the whole Wall. All the names. In my selfishness I could now see that those names too, had brothers, sisters, children, mothers and fathers. I wasn't alone anymore.
Floyd was a true warrior. He received the Silver Star. While thinking back on all those years of darkness, I couldn't get myself to admit that I love Floyd, and I miss him. Yet there is another part of this journey. Today Floyd has a nephew named after him. He is my son. Another warrior. A peace warrior. I will raise him the same way Floyd taught me. To stand for something or fall for everything.
When you see those vets out there, who are homeless, or addicted to drugs. Remember. that they are human too need love also. Don't be to quick to turn away, for you see, one of them might have been Floyd.
So because of Floyd, I am a better person today, this doesn't come from anger or hate, this tribute comes from sadness, and a place in my heart, called love. I love you Floyd, I miss you Floyd, thanx for being my big brother.
Doug Deal '69