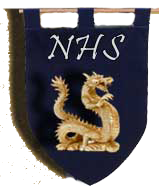 Harald Halseth
Narimasu High School Class of '65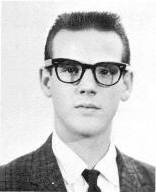 U.S. Army, July 1969 to August 1989
Highest rank: Sergeant First Class (E7)
Awards and decorations:Initial specialty was Combat Engineer. One tour in Vietnam with 23rd Inf Div (Americal) 11 Aug 1970 – 28 Aug 1971. Worked as an engineer for a total of 9 years in Germany; Ft Hood, Tx; Ft. Campbell, KY; Ft Belvoir, VA as an Instructor at the Engineer School.
Selected for Recruiting Duty in late 1977 where I spent three years in Minnesota. Received Gold Recruiting Badge for excellence in recruiting and reclassified into Career Counselor (Retention). Completed service as a Career Counselor with tours in Germany; Ft Stewart, GA.
Retired as a Sergeant First Class (E7) 1 August 1989 from Ft Stewart and have been living in Hinesville (the front gate town for Ft Stewart) ever since
I have been teaching for Savannah Technical College as a Computer Information Systems Professor since 1989 and am currently Department Head and Lead CIS Instructor for the CIS Department of Sav Tech, Liberty County Campus.
Most memorable military Experience: My most memorable moment came quite a ways into my career. The first person I met was my Drill Sergeant, SSG William C Heard at Ft Benning. He was one of the most intimidating people I had ever had the fortune (good or bad) to meet. My last assignment prior to retirement was to Ft Stewart, GA as a Career Counselor and the person I ended up working for was Master Sergeant William C Heard. Yep!! The very same. Needless to say, he was a completely different person than the one I remembered from Basic Training. And the biggest surprise to me was that he remembered me! I graduated with three honors from Basic and he remembered me from that. Who ever said the world doesn't go full circle?