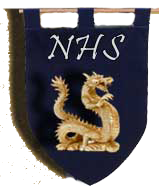 John Ellis
Narimasu High School Class of '62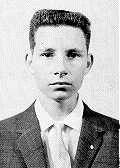 U. S. Marine Corps and Air Force Reserves
Branch and dates of service: I have been serving in the Marine Corps reserve and the Air Force Reserve off and on since 1965. I am on my last enlistment and will retire from the Air Force Reserve on 14 November 2004 (the day before my 60th birthday).
Am assigned to the Joint Intelligence Center Pacific at Naval Station Pearl Harbor-drill at NAS joint reserve base Fort Worth (old Carswell AFB).
I have been on active duty twice-did six months when I was in the Marine Corps in 65-66 and was recalled in 1977 for five months.
I am retired from federal civil service and currently work as a realtor with Coldwell Banker residential brokerage in Dallas.