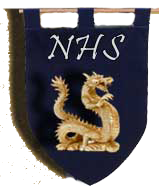 Raymond Blaum Jr
Narimasu High School Class of '56

U.S. Air Force 1956-1988
Highest rank:Lt. Col.
Awards and decorations: MSM 3 OLC, others, Outstanding USAF Support Staff Officer 1979
Most memorable military Experience: Enjoyed all my career. Many memories. I think the one assignment I enjoyed most was serving as executive officer to the Air University commander. I was stationed at the Pentagon when the Air Florida crash happened in 1984 and in Korea during the "tree cutting" incident that almost started the Korean war again in 1976. Many, many memories – good and not so good.