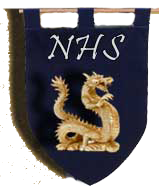 Richard "Dick" Phelps
Narimasu High School Class of '49

Branch and dates of service: USAF Reserve (ROTC), Nov '53 to Nov '55 (active duty nominal dates – I would have to dig up my old service records to be more accurate)
Highest rank:1st Lt.
Awards and decorations: National Defense, UN Service, Korean Theater
Most memorable military experience: While in Korea at a tactical support radar site serving as the Radar Maintenance Officer I lost a radar van to fire. We had built a plywood enclosure at the back of the van to facilitate maintenance during the winter. A diesel-fueled pot-belly stove was installed for warmth. One night, the stove went out and the technician on duty lit a match to relight it, and it exploded. We couldn't get the van's tractor running and it took time for fire fighters to arrive from Corps. The radar was totaled and the technician received third degree burns. The problem stemmed from gasoline residual in the diesel drum at the depot.