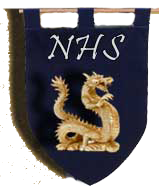 Thomas C Metsker
Narimasu High School Class of '57
Killed in Vietnam Aug 22, 1974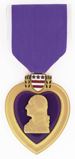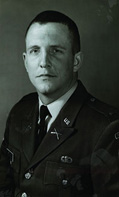 CAPT – O3 – Army – Reserve
26 year old Married, Caucasian, Male
Born on May 20, 1939
From INDIANAPOLIS, INDIANA
Length of service 4 years.
His tour of duty began on Aug 06, 1965
Casualty was on Nov 14, 1965
SOUTH VIETNAM
HOSTILE, GROUND CASUALTY
GUN, SMALL ARMS FIRE
Body was recovered
Religion
PROTESTANT
Panel 03E – – Line 49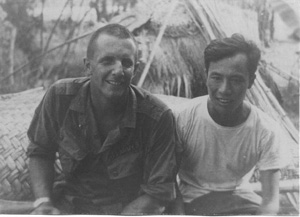 I think recognizing Narimasu alumni's Vietnam service has real merit. I'm prejudiced because my brother died there and this is an opportunity for me to inform his friends. Tom attended school in Tokyo from second grade through his freshman year and had many friends between his class, '57, and mine, '54.
Perhaps you have heard of the recently released movie, "We Were Soldiers." This is the story of the battle at Ia Drang which Tom died in. He's played by Gregg Young and is in the first part but died early in the film during a helicopter evacuation. He was a Capt., 1st Battalion, 7th Cav, and was awarded the Purple Heart and Bronze and Silver Stars.
I recently re-read the book in order to "steel" myself for the movie and found it more intense than the film. Tommy's daughter became acquainted with the author, Joe Galloway, while he was interviewing widows and orphans of this battle and later married him. Strange world!
Ibby Z. Metsker Hall
Narimasu '54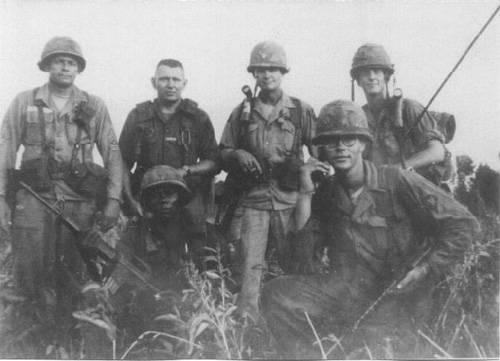 This picture is in the book, "We Were Soldier's Once, and Young". Left to right, standing: Basil Plumley, Matt Dillon, Hal Moore, Tom Metsker. Kneeling: unidentified, Bob Ouellette. (picture provided by Ibby Metsker Hall '54)
Captain Thomas C. Metsker was a broadly handsome adventurer who wasn't satisfied unless he was in the thick of things, giving it his top effort, and savoring every bit of life along the way.
For my part, he was the finest soldier I've ever known-one who, without wrapping himself in the flag, embodied all that is good and decent and promising about this land of ours.
Tom didn't use the word "duty" but I got the idea that's what he meant. He had spent four years at the Citadel, the West Point of the South, and its ways were bred into his spirit to a point he himself probably didn't realize.
He was immensely proud of the "modern Army"-and of his place in it. Since 1962 he had been trained as an airborne infantryman, a pathfinder, a ranger, then as a language specialist in Laotian. Tom was a Green Beret and a career soldier of great promise. He wasn't in Vietnam because he wanted to be, but because it was his job to be.
A few nights before he shipped out, we had a long talk about his idea of duty and his thoughts about his country, which was pursuing an already unpopular war. He was surely no naïve flag-waver, but a man who embodied ideals and values that he couldn't hide in his outwardly carefree approach to life.
For him, the military was a profession, and a noble one at that. He was aware of what the protesters were saying about his kind, but he bore them no ill will, only a touching sort of sympathy. Aside from sadness over being separated from his wife and baby daughter, he saw his duty clearly in going to Vietnam. It was a concept of duty that has, sadly, fallen from favor.
He told me: "We have to do more than just fight a war over there. We have to win over a people. When I get there, I'm going to talk their language, wear the clothes that their rangers wear and eat their kind of food."
The last time I heard from him, I thought of his words because his letter carried mention of "wild dog" being "tasty."
He also spoke of the combat-but matter of factly and without complaint. He was too busy inquiring about "my girls"-his wife, Catherine, and his daughter, Karen-and joking abut that bottle of wine we'd promised each other on his homecoming next August.
Tom died early in the war. He had safely entered the evacuation helicopter but jumped out again to assist a wounded pal. A sniper's bullet found him.
Indianapolis-born Thomas C. Metsker will be returned home for his final resting place in Arlington National Cemetery, hallowed ground that has been made sacred by Americans with ideals such as his.
Taken, in part, from two articles by William R. Burleigh in The Evansville Press, November 15, 1965, and The Cincinnati Post, November 13, 1982.