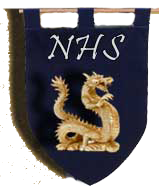 David W. Young
Narimasu High School Class of '57
Active Duty – Navy
Reserves – Army & Air Force
Highest rank: SFC E-7 USAR (Retired)
Awards and decorations: A few, not too many.
Most memorable military experience: I have a lot since I spent 35 years on active duty and in the Reserves.
I spent five years on active duty in the navy, in a fighter squadron and an Antisub. squadron.
I spent seven years in an Air Force Reserve squadron as an Air Reserve Tech. I flew all over the world including Viet Nam, Alaska, Europe and Africa.
I spent the rest of my military time in the Army Reserves. I was assigned to an Armor Unit, a Military Police Unit and in Army Aviation.
My civilian career was working for civil service in Army Aviation at Fort Lewis Wa. I retired from civil service as an Aircraft Repair Inspector in 1997.